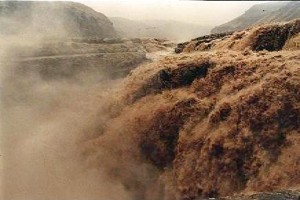 I suppose the United States will have to work hard to catch up to these nations, mostly socialist atheist materialist, leading the way in fouling our nest (some of the same nations that scold us for not signing on to the Kyoto Accords).
Here they are:
1. Chernobyl, Ukraine
2. Dzerzhinsk, Russia
3. Haina, Dominican Republic
4. Kabwe, Zambia
5. La Oroya, Peru
6. Linfen, China
7. Mailuu-Suu, Kyrgyzstan
8. Norilsk, Russia
9. Ranipet, India
10. Rudnaya Pristan, Russia
Jen Phillips at The Smithsonian slaps America-bashing, awareness raising, eco-prudes with a bit of common sense:
It's great that there are no North American cities on the list, but it also poses a question: even if the United States does get its emissions under control, will it even matter in the light of pollution from rapidly industrializing nations like China?
But, she shows her true colors a bit further on:
The answer is yes, because China plans to abide by the Kyoto protocols, as their vice-chairman of development told the World Economic Forum this weekend. An Indian representative also vowed to cut emissions, although he said his country is turning more and more to nuclear power to do so.
As Wayne Campbell would say, "Shyeah, right! When monkeys fly…" Well, nevermind. You and I both know that's never gonna happen. It also begs the question: " Why is nuclear power the key to halting global warming in China, but not in Europe or the US?" I dare say the answer is more philosophical and ethical than environmental.